Prior to arrival
These are the things you need to consider when moving to Inari from abroad: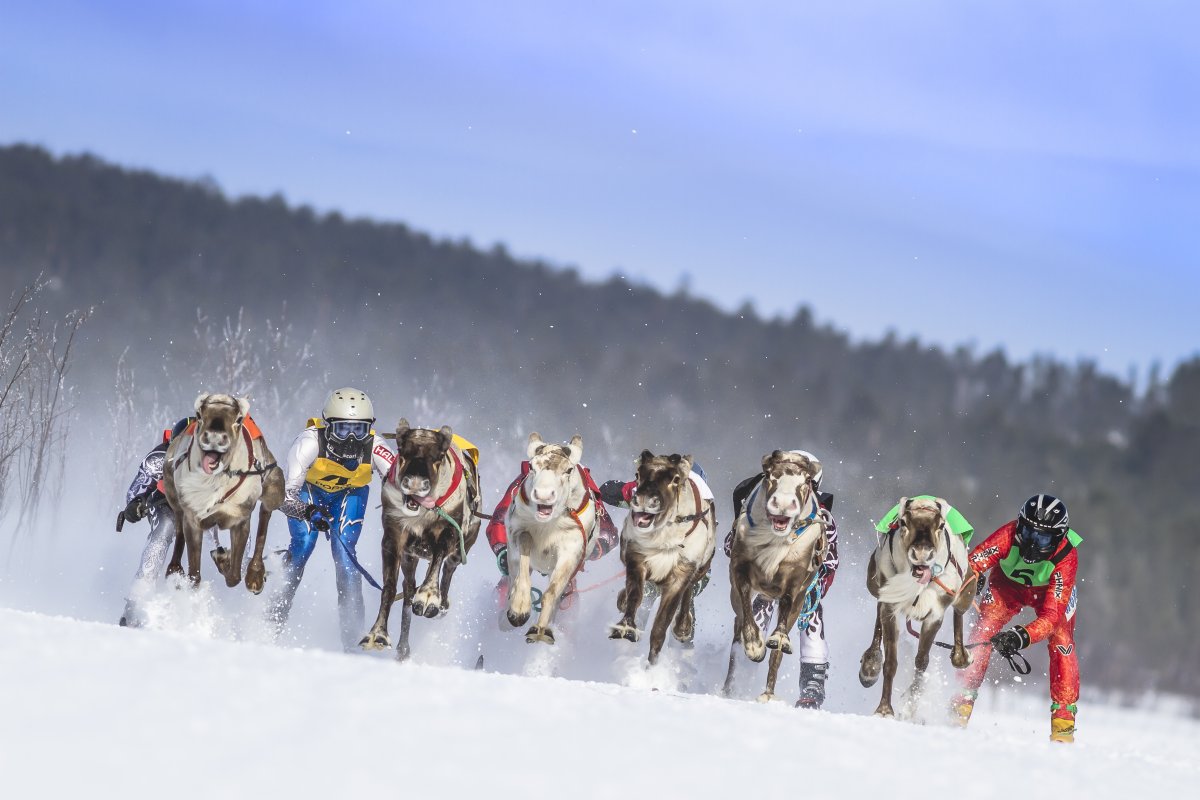 Do you need a residence permit?
EU and Nordic citizens do not need a residence permit for Finland. However, if you live in Finland for over three months, you must register your right of residence within 3 months of arrival. If you are a citizen of some other country, you must apply for a residence permit before coming to Finland.
The Finnish Immigration Service (Migri) makes decisions related to immigration, asylum, refugee status and citizenship. Most residence permits are applied (on-line) prior arrival. You can do this using Migri's online service Enterfinlad.fi. The closest service point of Migri is located in Rovaniemi and you need to visit there in person in order to verify your identity to get a residence permit or make EU-citizen registration.
For more information about residence permits, EU-registration and citizenship, visit
Migri.fi
(Finnish Immigration Service)
To apply for a residence permit online, visit
Enter Finland
, the online service of the Finnish Immigration Service.
Where to find work?
You can find all open positions in Inari in the municipality's Avoimia työpaikkoja (Open jobs) -page (in Finnish).
Are you interested in guiding, cooking, waiting, cleaning or working in tourism industry with international customers? In Inari, there is plenty of work in tourism and in tourism-related professions. Main industries in Inari municipality are tourism, forestry, reindeer husbandry, fishing, education and cold technology, particularly automobile and tire testing. There are also many opportunities for healthcare professionals and of course, modern technology enables new opportunities for working remotely.
Every winter, hundreds of seasonal workers come to work in Inari. Seasonal work is a great way to enjoy Lapland and get to know our way of life. Companies start hiring during the late summer for the following winter, so better be safe than sorry and not wait until the season is about to start. You can follow some companies, such as Lapland Staff, Barona and Staffpoint, directly. EURES also organizes an annual Work in Lapland -recruitment event for the coming winter season in September. You can read more about the event from the events' webpage: Work in Lapland.
If you are planning to start a business in Inari, you can always contact our business advisors and visit Business and development services webpage to get started.
To be able to live in Finland, your livelihood must be ensured. If you're moving to Inari to work or to engage in entrepreneurship, you must prove that your work or business provides you with an adequate income when applying for a residence permit or right of residence.
Where to live?
Sort out your accommodation in time. Accommodation is scarce and can be expensive in Inari, especially during the peak season. Therefore you should check with your potential employer about availability and cost of accommodation before signing your employment contract. Many employers arrange accommodation for their staff.
If you're arranging accommodation yourself, take into account the distance to your workplace and consider also additional costs such as heating and electricity. Many seasonal workers live in Saariselkä area or in Ivalo village and most of the services are located there. You can look for apartments and houses from the private market (such as tori.fi, etuovi.com), municipal rental apartments (Inarin vuokra-asunnot) or social media. If you're willing to share an apartment, it is possible to find more affordable deals.
For more information about housing and renting an apartment, visit also the housing -page.
Are you moving with family?
If you are moving to Finland to live with a family member, the person living in Finland is often also required to have sufficient resources to support him/herself and the family member moving to Finland. Read more about family member's right of residence from The Finnish Immigration Service's website.
In Finland, persons under 18 years of age are considered children. All children have the right to be educated and must attend to preschool or basic education. Preschool education starts one year before compulsory education begins, usually the year when the child turns six. Preschool education and basic education are free of charge for families.
Children are entitled to receive early childhood education before they reach school age. A lot of playtime and outdoor activities are included in early childhood education. Municipal early childhood education (daycare) is tax funded and therefore more affordable to families. The cost for early childhood education depends on family income.
To read more about education and daycare services in Inari and contact the local authorities, visit the Education and culture - page.
How to get here?
Inari-Saariselkä is far away in the North and yet just a few hours from southern Finland and Europe. Lapland is well connected to the world through flights, highways and railways combined with bus connections. You can arrive by car, by plane or by trane and bus. You can find local connections and transportation services in How to get here -website.
When bringing a car to Finland for personal use, you must declare it to customs. If you bring your car to Finland, you must register it and pay a car tax (autovero) before you can use it in traffic. It is possible to use the car temporarily before car tax has been paid. This requires that a commissioning notification (auton käyttöönottoilmoitus) for the car is made to the Tax Administration. Your car must also have a motor insurance policy (liikennevakuutus) valid in Finland. If you bring a car from outside the EEA area, you will also need a transfer permit before you can use it. Transfer permits are granted by inspection stations and certain customs offices. You are not allowed to use your car in Finland until you have made a commissioning notification and acquired a transfer permit.
If you have questions regarding car tax and commissioning notification, you can call the Tax Administration telephone service:
+358 (0)29 497 152 (English).

print page