---
Villages to visit in Inari
Visit the villages around the Inari-Saariselkä tourism region. You have a choice between all of these villages: Saariselkä, Ivalo, Inari, Nellim, Kaamanen, Lemmenjoki and Sevettijärvi.
Saariselkä, the tourist centre of the municipality of Inari, is located amidst gorgeous fell terrain. The Saariselkä Holiday Resort and Skiing Centre is situated between two fells. The compact village offers a wide range of accommodation, restaurant and activities. The peace and quiet of the wilderness is just a couple of steps from the action of the village, as there are numerous marked skiing and hiking trails. Saariselkä is also an excellent starting point for wilderness treks. You are surrounded by the largest fell upland in Northern Europe where the unspoilt, beautiful nature, and the silence of the fells provide room to calm down: in the east there is the Urho Kekkonen National park with the fell area, in the west the Kuttura Sámi village and the Hammastunturi wilderness area and the glowing Ivalojoki river, in the north the Lutto backwoods with fells and rivers. Going south you will find the Tankavaara gold panning area.

Ivalo is the administrative and commercial centre of the municipality of Inari. In addition to accommodation and dining services, the visitors will find in Ivalo all they need, from local handicrafts to activities, as well as a well-tended, guided recreation area and a nature trail right at the heart of the village.
Ivalo is located in a traffic node: Saariselkä, Inari and Nellim are each about a half-hour drive away. The villages near Ivalo are Törmänen, Akujärvi, Keväjärvi and Koppelo. Finland's northernmost airport is also located in the Ivalo area. The distances from the airport are 20 km to Saariselkä, 10 km to Ivalo, and 50 km to Inari.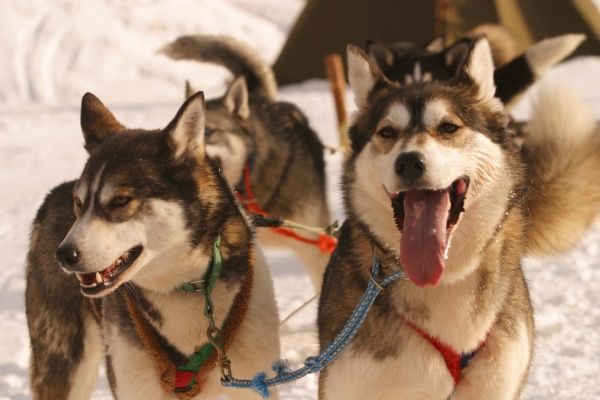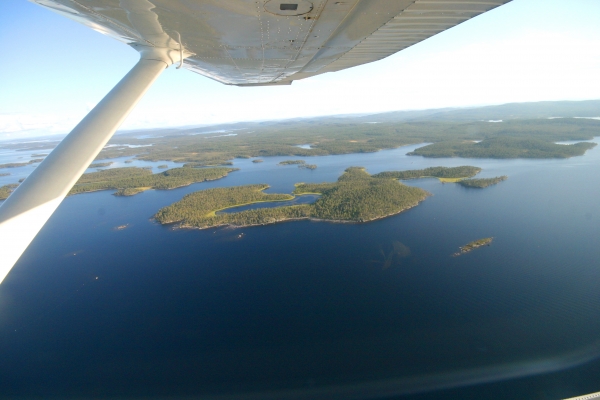 The village of Lemmenjoki is located around 50 kilometres west of Inari. Over 70 kilometres long, the Lemmenjoki river flows through the largest national park in Europe. The Lemmenjoki National Park provides popular activities for a holiday,such as boat trips on the river. The village of Lemmenjoki offers accommodation, restaurant and programme services. The Lemmenjoki river also has a traditional history as a district for gold panning, and some professional gold prospectors live and pan gold along the Lemmenjoki river and its branches.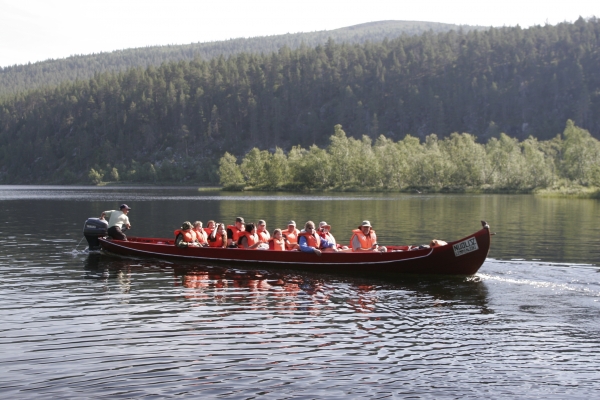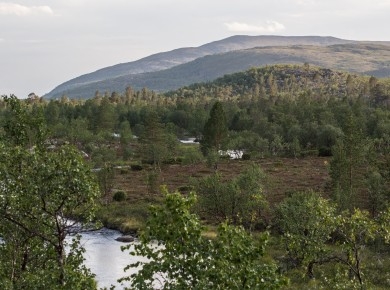 Sevettijärvi is the centre of Skolt Sámi in the municipality of Inari. The Skolt Sámi who were evacuated from Pechenga during the last war were settled
in Sevettijärvi after the war in 1949. The Skolt Sámi culture and traditions are visible in the life of the village and the services offered to tourists. The Orthodox parish of Lapland organizes annually the pilgrimage of Tryphon of Pechenga which gathers pilgrims from all over Finland to the area. There are
a number of trekking trails in the area, such as the route from Sevettijärvi to Näätämö and the routes of salmon catchers leading
to the Näätämöjoki river.

Näätämö is located on the Norwegian border. The village is a lively centre of cross-border trade with a variety of services. The Arctic Ocean is just a
10-minute drive away from Näätämö. On the Norwegian side of the border is the village of Neiden. In Neiden, by the Näätämöjoki river, there is a small
Orthodox chapel of Saint George. The village is known for cast net fishing of salmon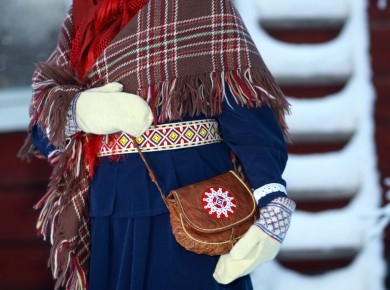 READ MORE:
Inari-Saariselkä Tourism Region
Samiland Villages
Wilderness Village Nellim
Sevettijärvi and Nellim - The Skolt Cultural Foundation
Kaamanen
Metsähallitus, Outdoors.fi
---